Brian is off golfing and I get an afternoon to myself. I may even have a bath in the middle of the afternoon.
Here are my links for this week. Hope you find some inspiration!
~~~~~~~~~~~~~~~~~~~~~
Is this not the cutest thing ever!! I love the idea of a mug rug!!
LoneStarLovelies
is officially open! Pop over and see all the wonderful things she has in her shop.
I love Becky's honesty in
this post
! And such a great reminder of why I keep my hair in a pony tail almost every day. If only I was brave enough to take the plunge like Becky might! Keep an eye out for updates. I'm sure there will be one soon.
Jhen took a
huge step
this week! Go check it out. Thanks for the inspiration girl!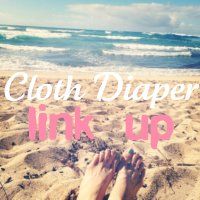 Miryam had made the decision to cloth diaper baby#3 and got some great
advice from fellow Canadian Chevonne
! OMG this is so great for those who are looking at CD'ing. Totally wish this was posted before we started.
Erin over at Living in Yellow shares some things she's learned from blogging. Go check out her posts
here
and
here
.